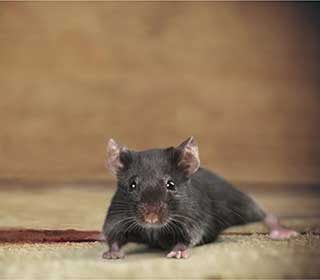 Don't Let Mice Take Over
Mice may be small, but their numbers will multiply in no time and leave your home overwhelmed with them. They can cause all sorts of problems from health concerns to issues with your home itself. Diseases can come from infected mice, particularly from their waste, and this can wind up all over the household if they're inside. They may chew through wires and not only cause electrical difficulties, but can even spark a fire depending on the severity. They can gnaw on wood and furniture, which causes harm, and tear up your insulation for nesting. This is why it's important to note any signs of infestation as soon as possible and contact us as soon as possible.
Protect Against Them Now
Rather than wait and hope an infestation won't occur, why not take preemptive action to ensure that it won't? That way you won't need to worry, and you'll avoid potentially frustrating issues. Our experts will go over your whole home to find any and all potential entrances no matter how small and get them closed off with our high-quality steel wool. This way, they can't chew through it, and your home will be a fortress they can't delve into.
Are They Already Around?
Have you already heard them moving around at night, or noticed gnaw marks on the furniture? That's okay! We can take care of it without the use of potentially harmful pesticides that can negatively affect more than just the mice. Our professionals use our unique equipment to trap all of the mice and remove them safely and securely without harming them for a more ethical way to make your home rodent free. We can also assist you by cleaning up and decontaminating the areas they were residing in if you'd like!
Contact Our Professionals Right Away
Attic Cleaning San Francisco is here and ready to get to work on clearing out your rodent problem in no time at all! Just give us a call to schedule.