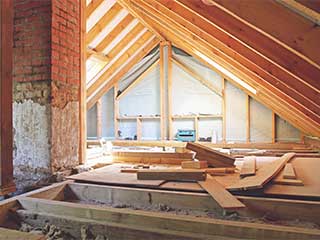 If you're inspecting a new house you've just bought or if you're checking your current house as part of a regular annual inspection, and you're surprised (or not so surprised?) to find that the insulation of your attic is coming off or in poor condition, it is essential not to ignore or delay it and fix it as soon as possible. This is when Crawl Space Cleaning San Francisco comes into play with professional solutions for removing and restoring the protection of your home.
Why is it Important to Remove the Insulation?
First of all, if it is coming off and is for all intents and purposes not effective anymore, then it is not useful to you. Additionally, sometimes, damaged insulation might be contaminated with mold or other bacteria, which might compromise the health of you and your family. Secondly, should you want to place a new layer, the removal of the old material and its leftovers is crucial if you're to get the results you're expecting.
How Can We Be of Assistance?
If you wish to replace the insulation or to clean up the area from the old material – we are the address for your needs. Our team of professionals is experienced with removing any trace of old materials, including a detailed cleaning of any contamination in the area, to ensure your attic is clean and safe. We equip our technicians with top notch tools to deliver effective and high level services, so they can properly prepare the area for the new insulation. Failure to do that might lead to a bad installation, which will leave you more or less in the same situation you were in the first place.
How is the Cleaning Done?
It starts with an examination of the attic by our team, that will decide what is the best solution to the current situation. Then, they will remove all old materials, and will dispose of them safely, outside of your house. Then they will clean the whole area with special decontamination materials and detergents, to ensure all trace of bacteria is removed. This will actually prepare the area for the installation of the new insulation – a service we also provide to our customers. Call us today and we will be happy to assist!